RadTech International North America
RadTech Welcomes Cara Bommarito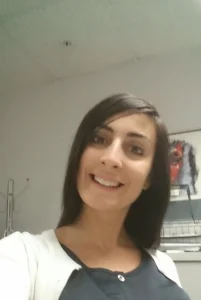 RadTech has welcomed Cara Bommarito as its new sustainability manager. Bommarito will work with members to support their UV/EB efforts. She has an environmental science degree from the University of Michigan, Dearborn. Before joining RadTech, Bommarito was an associate chemist in the Automotive Coatings Division at BASF and a process engineer at Fanuc Robotics, programming robots for paint applications. She is passionate about environmental work because she truly understands its importance. Bommarito can be reached at [email protected]. 

Exhibit Space Remains for RadTech 2022 Expo
Some 80% of exhibit space has been reserved for the RadTech 2022 UV+EB Technology Expo & Conference scheduled for May 10 through 12, 2022, at the Hyatt Regency Orlando in Orlando, Florida. 
Space is available on a first-come, first-served basis. RadTech has moved to an online exhibit sales platform for RadTech 2022, and those interested can review the floor plan and select the desired booth space online. Or, interested parties can choose space with assistance from Mickey Fortune – particularly those interested in combining smaller spaces to create a larger exhibit area.
For more information, visit www.radtech2022.com/exhibit-sponsor/ or contact Mickey Fortune at [email protected].
RadTech Sets Fall Event Dates
RadTech has announced the dates for three upcoming online events. The RadTech Fall Committee Meeting on Sustainability is scheduled for 1pm (ET) November 29. The RadTech Young Professionals Fall Committee Meeting is scheduled for 1pm (ET) on December 7.
Also on the schedule is the General Member Meeting: RadTech 2022 Conference and Exhibition Kick-off and Preview, set for 1pm on December 7. For more information and to register, visit https://radtech.org/blog/2021/09/11/radtech-announces-fall-line-up-of-webinars-meetings.
Purdue to Offer Online Course on Photochemical Reactor Behavior
During the spring 2022 semester, Purdue University will offer a new online course on photochemical reactor behavior. Photochemical Reactors: Theory, Methods and Applications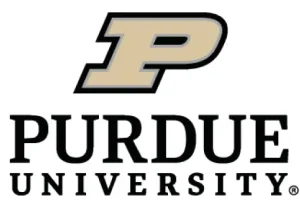 of Ultraviolet Radiation includes comprehensive coverage of the fundamental principles that govern photochemical reactions, photochemical reactor behavior and sources of UV radiation; numerical and experimental methods that are used to characterize, quantify and validate the performance of photochemical reactors; and common applications of UV, including disinfection of water and wastewater, direct photolysis, advanced oxidation and reduction processes, and UV disinfection of air and surfaces.
The course, which includes online lecture and weekly discussion sections via Zoom, is designed to promote the exchange of ideas from people in different locations and with different backgrounds. It is available for nondegree students as well as students seeking Purdue University course credit. Learn more on the Purdue University Course website, https://sswis.mypurdue.purdue.edu/CourseInsights/content/showCoursePage?id=3432.
RadTech Website Offers Educational Short Courses and Webinars
The RadTech website contains on-demand educational opportunities for association members and others involved in UV-, EB- and LED-curing technology. The introductory sessions include information on UV- and EB-curing processes, applications and myths. Short courses offer more in-depth training on UV LEDs and UV/EB Chemistry Fundamentals. Webinars hosted on the site for viewing when time allows include Advanced Photopolymer Concepts, a series of discussions from industry thought leaders and archived content from the RadTech/SUNY-ESF Future of UV/EB webinar series. To view this content, visit www.radtech.org.
RadTech YP Highlight Interview: Prutha Joshi and Jennifer Chavez
Prutha Joshi is a senior chemist at 7D Innovators' Research Center in Dexter, Michigan. Her work is formulation, optimization and evaluation of UV/EB resins, with a focus on coatings, graphic arts and 3D printing applications. She received her bachelor's in chemical technology from the Institute of Chemical Technology, India, and her masters and doctorate in polymer engineering from Auburn University, Auburn, Alabama.
"First and foremost, the challenge I felt was in turning my academic research perspective (while pursuing a Ph.D.) into industrial research."
Jennifer Chavez is an R&D materials engineer centered on additive manufacturing at Align Technology in San Jose, California, focusing on photopolymer formulations and research processes for directly printed orthodontic devices. She received her B.S. in chemistry from Texas A&M University, College Station, Texas. Outside of work, she enjoys cooking new recipes, traveling and recently learned to road cycle.
"As a young professional in the photopolymer AM industry, one of the challenges I faced was the multidisciplinary nature of my work."
RTYP: Tell us about your background and what you are working on now.
PJ: As a senior chemist at 7D Innovators, I am currently working on SLA and DLP 3D printing, design and optimization with different printers for a variety of applications – automobile, dental devices and coatings. I explore new UV chemistries and evaluate [their] performance in commercial UV-curable formulations.
JC: While I was in school, I interned at Sherwin-Williams, working on coatings for the automotive sector. After graduating, I worked at Formlabs in developing photopolymers for SLA 3D printing. Currently, I am working on photopolymer development for additive manufacturing (AM) of orthodontic [devices]. As I develop a new formulation, choosing an appropriate AM technology and downstream process also is investigated. My role consists of developing and characterizing formulations as well as investigating respective AM technology that can be used to manufacture end-use dental devices.
RTYP: When did you first learn about UV/EB as an industry and technology?
PJ: I took an additive manufacturing course as a part of my doctoral coursework. I applied that knowledge of photopolymerization chemistry during the experimental work as a part of my thesis. 3D printing of biopolymer hydrogels for tissue engineering applications was a major part of my study.
JC: My first introduction to the subject was during my three-month internship at Formlabs in Boston, Massachusetts. While there, my work focused on photopolymer development for the company's Form2 printer. Much of my work was focused on in-printer curing parameters and their influence on overall mechanical properties.
RTYP: How different is it to work in the medical device field?
PJ: In the medical field, you really must look at more than just the physical properties of the materials being used in medical applications. The cytotoxicity and FDA-approved materials/polymers are the most surprising differences here, as the end products may come in contact with any part of the human body, and safety is essential.
JC: The medical device industry is a highly regulated industry. We have very high bars on the requirements of safety and toxicology [of the materials]. These requirements make it difficult for [the materials development in] the medical device industry to move as fast as the other industries, but it is important that we adhere to all the regulations and requirements.
RTYP: How could we encourage more young professionals to get involved in UV and EB technology?
PJ: Conferences, especially RadTech conferences, would be [a good place] where young professionals can get exposure to a lot of companies and meet other YPs.
JC: Targeting schools and universities that are well known for polymers, organic chemistry and engineering to see if there is any interest among young professionals to have an opportunity to see what's even out there would be one way.
The RadTech YP Committee aims to help young professionals (YPs) grow in the use and development of UV and EB technology. It is a group dedicated to enhancing interactions between YPs and senior experts within RadTech. YPs are students and professionals early in their careers who utilize UV/EB technology in industry, government or academia. For questions or to get involved, email [email protected].