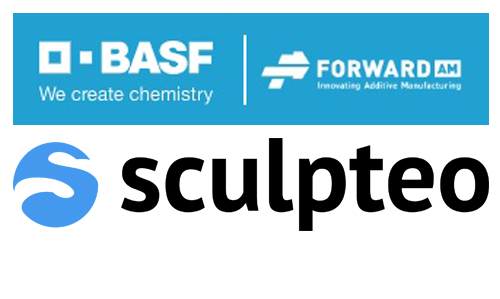 To continue to expand its position as a service provider in the additive manufacturing sector, BASF New Business GmbH, part of German chemical producer BASF, has formally agreed to acquire online 3D printing service provider Sculpteo, based in Paris, France and San Francisco, California. The agreement was signed on Nov. 14, 2019, and is expected to become effective soon pending regulatory approval by the relevant authorities.
The acquisition of the 3D printing specialist will enable BASF 3D Printing Solutions GmbH, a wholly-owned subsidiary of BASF New Business GmbH, to market and establish new industrial 3D printing materials more quickly. Sculpteo's management team fully supports the acquisition and will remain in place to provide customers and partners with this expanded service spectrum.
For nearly a decade, Sculpteo has operated an online platform with integrated production for the manufacturing of prototypes, individual objects and serial production components with a range of different additive manufacturing technologies. Customers in various industrial sectors around the world use the Sculpteo service to produce new components rapidly and reliably.
BASF will develop the existing Sculpteo 3D printing platform further into a global network. For customers and partners, BASF 3D Printing Solutions will thus be able to offer an additional channel for marketing their services and expanding their own customer bases.
The Sculpteo Design Studio and BASF's technical experts will collaborate to support customers in their 3D printing projects from the early planning phase right through to the final printed part. This will enable BASF to offer its customers end-to-end industrial 3D printing solutions.
For more information, visit www.forward-am.com and www.sculpteo.com.