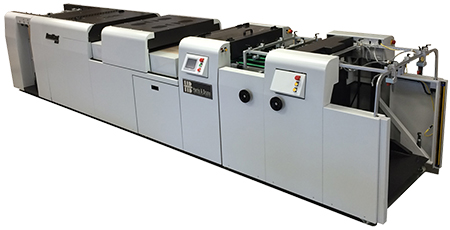 Machine manufacturer Harris & Bruno International, with US headquarters in Roseville, California, has announced that enhanced thin substrate capabilities are available on the ExcelCoat series of offline/inline sheet coaters. The innovative ExcelCoat Thin Substrate Kit allows AQ and UV coating of substrates as thin as 0.0035".
By utilizing specially designed air blast nozzles and air knives, this feature allows thin substrates to efficiently and reliably move through the coating head without wrapping. The ExcelCoat Thin Substrate Kit allows for consistent run speed for thin substrates and is incorporated on all new machines and as an upgrade to existing machines.
For more information, visit www.harris-bruno.com.