Nationwide Regulatory & Sustainability Updates
SGP and Wisconsin Green Tier Program – A Match is Made
In late September, the Flexographic Technical Association (FTA), Specialty Graphic Imaging Association (SGIA) and Great Lakes Graphics Association (GLGA) will be signing a charter with the Wisconsin Department of Natural Resources (WI DNR) to formalize the Sustainable Green Printing Partnership (SGP)'s role in Wisconsin's Green Tier Program. Green Tier is a voluntary program that recognizes and rewards environmental performance "that exceeds legal requirements related to health, safety and the environment." The charter will provide guidance on the integration of the SGP program certification. RadTech, an SGP Resource Partner, welcomes recognition of the benefits of the SGP program.
US EPA Commits to Federal Audit Policy
To encourage companies to establish and maintain formal environmental management systems, including auditing, the US Environmental Protection Agency (US EPA) has maintained a formal waiver of the punitive portion of any penalties that would otherwise be assessed for violations if they are (1) discovered independently through a company's EMS or compliance audit, (2) voluntarily disclosed to the EPA and (3) promptly corrected. While there are additional qualifying criteria, the so-called Audit Policy ("Incentives for Self-Policing: Discovery, Disclosure, Correction and Prevention of Violations," 65 Fed. Reg. 19,618) has been used for many years in connection with compliance self-auditing programs. In June, the US EPA confirmed its support for self-auditing and announced a new centralized electronic reporting process – referred to as the "eDisclosure Portal." It has been designed to efficiently collect and present all information needed to determine whether a disclosure qualifies for penalty mitigation, as well as to promote other Audit Policy incentives. Learn more at www2.epa.gov/compliance/epas-audit-policy.
Executive Order on Chemical Safety Update
A working group of federal agencies has issued a fact sheet on progress made to improve the safety and security of chemical facilities in the US. The fact sheet updates last year's report that was the result of Executive Order 13650 in August 2013. The Executive Order directed six government agencies to coordinate efforts to prevent chemical plant disasters, such as the April 17, 2013, West Fertilizer Co. explosion in Texas that killed 15 people and injured 160 others. Find the updated fact sheet at osha.gov/chemicalexecutiveorder/EO13650FS-ImprovingChemicalFacilitySafety.pdf.
OSHA Hazard Identification Training Tool
The Occupational Safety & Health Administration (OSHA)'s Hazard Identification Training Tool is an online, game-based training tool for those interested in learning the core concepts of hazard identification in their own workplace. This tool, targeted for small business owners, is intended to teach the process for finding hazards in the workplace and raise awareness about workplace hazard-related information and resources available on OSHA's website: osha.gov/hazfinder/index.html.
Learn How Your Company Can Ship More Sustainably
More than 3,000 shippers and carriers have used the free SmartWay program to help shrink carbon footprints through improved transportation efficiencies. In RadTech's recently archived webinar, experts from the US EPA discuss the SmartWay program, how to become a partner and how to earn recognition for "greening" a transportation supply chain. Learn how to become more sustainable, reduce carbon footprints and save money! Access the SmartWay webinar at esf.edu/outreach/uvebwebinar.

Doreen M. Monteleone, Ph.D.
Director of Sustainability & EHS Initiatives
RadTech International North America


[email protected]
---
News from the West Coast
California Competes Tax Credits
Various workshops are being held to inform businesses about tax credit opportunities under the $200 million per year California Competes program. Tax credits are available for businesses of all sizes that want to expand in or relocate to California. Learn more at business.ca.gov/Programs/CaliforniaCompetesTaxCredit.aspx
UV/EB Marine Coatings
The South Coast Air Quality Management District requires recreational purpose certification from owners or operators of marine and pleasure craft vessels. During a recent public workshop, RadTech shared that UV/EB technology could help support air quality improvement efforts, and the organization submitted written comments regarding proposed amended Rule 1106 (Marine and Pleasure Craft Coating Operations).
The association's comments urged for clarification in the language so that the current exemption in Rule 109 (Recordkeeping) for UV/EB materials is not jeopardized. The association also requested the inclusion of a definition for energy curable materials, the addition of the ASTM D7767 – the test method for thin film UV/EB curable materials and a request for flexibility related to transfer efficiency, which "will encourage voluntary emission reductions, thereby furthering the district's mission."
Goods Movement
Goods movement has been the focus of policymaking at the federal, state and local levels. The South Coast Air Quality Management District board is paying close attention to emissions from goods movement, as most of the nitrogen oxides emissions (an ozone precursor) are believed to be associated with heavy-duty trucks. RadTech is affiliated with the SmartWay initiative to reduce greenhouse gas emissions and air pollution created by freight transportation in corporate supply chains. Learn more about the SmartWay initiative by listening to RadTech's recently archived webinar: esf.edu/outreach/uvebwebinar.
Environmental Screening Tools
The state of California recently announced plans to use its CalEnviroScreen – a tool designed "to help identify communities disproportionately burdened by multiple sources of pollution" – as a means to help implement state law (SB 535). The law requires that 25 percent of the proceeds from the state's greenhouse gas cap-and-trade auctions be invested in projects that benefit disadvantaged communities, including 10 percent for projects located within these areas. Learn more about these efforts at oehha.ca.gov/ej/index.html.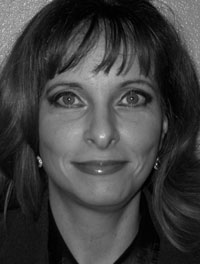 Rita Loof
Director of Regional Environmental Affairs
RadTech International North America
[email protected]