New Chair of RadTech's EHS Committee Appointed
Michael Gould of Rahn Corporation is the new chair of RadTech's EHS Committee. Gould is the technical key account manager for Energy Curing USA. He is eager to get started and will hold his first meeting on Nov. 3 at the RadTech Fall Meeting in Austin, Texas. Anyone with an interest in EHS or sustainability who would like to participate on the committee should contact Doreen Monteleone at doreen@radtech.org.
OSHA & Health Canada Align Labeling for Hazardous Workplace Chemicals
The Occupational Safety & Health Administration (OSHA) and Health Canada, through the Regulatory Cooperation Council, have jointly developed the 2016-2017 Workplace Chemicals Work Plan. The purpose of the work plan is to ensure that current and future requirements of classifying and communicating the hazards of workplace chemicals will be acceptable in the United States and Canada without reducing worker safety. Learn more at https://www.osha.gov/dsg/hazcom/rcc_work_plan.pdf.
Delay in OSHA eReporting Rule
OSHA has delayed implementation of the anti-retaliation provision of the new eReporting rule. Compliance with §29CFR §1904.36, prohibition against discrimination, initially adopted in May of this year, is delayed until Dec.1, 2016 This provision prohibits an employer from discriminating against an employee for reporting a work-related fatality, injury or illness. It also protects the employee who files a safety and health complaint, asks for access to the Part 1904 records or otherwise exercises any rights afforded by the OSH Act.
Funding Opportunity: 2016 Small Business Innovation Research (SBIR)
The US Environmental Protection Agency (US EPA) Small Business Innovation Research (SBIR) program provides research and development funding to small businesses in a phased manner that follows the technology development continuum: research, development, demonstration, commercialization and utilization. The topics for this solicitation, among others, include toxic chemicals – Cleaner Manufacturing of Dyes, Paints and Inks and Understanding the Chemical Composition of Consumer Products. For more information on this award program, visit www.epa.gov/sbir/sbir-funding-opportunities.
TSCA Overhaul – Webinar Archived
The Frank R. Lautenberg Chemical Safety for the 21st Century Act made major changes to the Toxic Substances Control Act (TSCA). TSCA was created in 1976 to provide US EPA the authority to require reporting, recordkeeping and testing of chemicals, as well as to restrict the production, importation, use and disposal of substances determined to pose a risk. A recent RadTech webinar covered the impact of the provisions of the law for new and existing chemicals; the implementation, compliance and enforcement effects of the new law; and forecasted requirements for UV/EB curing in applications, including wood, automotive, and conventional and 3D printing. View the archived webinar at www.esf.edu/outreach/uvebwebinar/.
Solvent-Contaminated Wipes FAQ Posted
US EPA recently posted implementation FAQs regarding the Solvent-Contaminated Wipes Rule on its website at https://www.epa.gov/hwgenerators/frequent-questions-about-implementing-regulations-solvent-contaminated-wipes. The frequent questions describe how solvent-contaminated wipes must be managed under the federal Resource Conservation and Recovery Act (RCRA) hazardous waste regulations.
SmartWay Announces New Program Features for Shippers
SmartWay encourages companies that ship freight to account for and improve their freight transportation performance. The SmartWay1 program offers a simplified participation option for companies not in a position to collect and report freight activity data. To learn more about the program or submit an application, visit www.epa.gov/smartway or contact Marcia Turkington at turkington.marcia@epa.gov.
OSHA and US EPA Penalties Set to Increase
The recently enacted Federal Civil Penalties Inflation Adjustment Act Improvements Act of 2015 requires an adjustment from current penalty maximum levels to account for inflation and includes a catch-up provision for inflation. Each federal agency will evaluate and provide for an inflation adjustment and new penalty levels, which took effect Aug. 1. In addition, beginning Jan. 15, 2017, each agency, including OSHA and US EPA, will make subsequent annual adjustments for inflation. Learn more at https://www.gpo.gov/fdsys/pkg/FR-2016-07-01/pdf/2016-15411.pdf.

Doreen M. Monteleone, Ph.D.
Director of Sustainability & EHS Initiatives
RadTech International North America
doreen@radtech.org
---
News from the West Coast
Best Available Control Technology Guidelines to be Amended
The South Coast Air Quality Management District is in the process of amending its Best Available Control Technology (BACT) Guidelines. Permit applicants are required to use Best BACT for new sources, relocated sources and modifications to existing sources that may result in an emission increase of any nonattainment air contaminant, any ozone depleting compound (ODC) or ammonia. The BACT Guidelines include different requirements for major polluting facilities and non-major polluting facilities. Major polluting facilities also are required by the federal Clean Air Act (CAA) to have the Lowest Achievable Emission Rate (LAER). The federal CAA requirement for LAER is implemented through BACT in the SCAQMD.
The Part B BACT and LAER determinations for major polluting facilities are only examples of agency past determinations that help in determining LAER for new permit applications. For non-major polluting facilities, minor source BACT (MSBACT) is as specified in Part D of the BACT Guidelines and determined in accordance with state law. The guidelines have not been updated for more than a decade. The district is now proposing updates to the guidelines.
During the last amendment, UV technology was included in the guidelines for major sources for flexographic printing, lithographic printing, letterpress printing and can coating. The new guidelines for minor sources list UV for lithographic printing, but not for flexographic printing. Additionally, electron beam technology is not included. The staff report indicates, "The proposed amendments will not result in more stringent requirements than would otherwise occur. Therefore, it was not necessary for staff to evaluate the achieved-in-practice status nor cost effectiveness of the underlying technologies.""
RadTech is submitting comments to SCAQMD urging the inclusion of UV/EB technology in the guidelines alongside the other listed technologies, such as afterburners. RadTech participated in a meeting of the BACT advisory committee on September 28, 2016. The issue was on the board agenda for potential adoption on October 7, 2016, but due to requests from RadTech and other industries, comments were to be allowed until November 1, 2016.
The proposed BACT Guidelines document is available at www.aqmd.gov/home/permits/bact.
33 States in Nonattainment
According to the Environmental Protection Agency (EPA), under its recently revised ozone regulations, the number of counties in the United States showing nonattainment would be 241, spanning 33 states. The agency made these projections using the most recent available monitoring data (for the years 2012-2014). Actual nonattainment designations will not be made until late 2017 at the earliest; however, EPA notes that the decisions will most likely be based on 2014-2016 monitoring data. In the intervening years, the emissions that contribute to ozone formation are likely to decline, in response to already promulgated standards for motor vehicles, gasoline, power plants and other sources of emissions. Thus, the number of counties showing nonattainment may be less than the current estimate.
EPA modeling shows that 14 counties outside of California will exceed a 70 parts per billion (ppb) standard without any additional emission control measures. Implementation will begin with states reviewing their existing air quality management infrastructure for ozone and reporting back to EPA. Using monitoring data and other information, states were expected to submit proposals for attainment/nonattainment area designations to their local EPA regional office by October 2016. EPA will review these proposals and finalize these designations (reportedly, in late 2017). After nonattainment areas are designated, state and local governments will have up to three years to produce State Implementation Plans (SIPs), that outline the measures to reduce emission levels. Under the Clean Air Act, actual attainment of the standards is allowed to stretch over a three-year to 20-year period, depending on the severity of the area's pollution.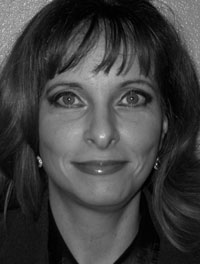 Rita Loof
Director of Regional Environmental Affairs
RadTech International North America
rita@radtech.org