RadTech Announces BIG IDEAS (formerly uv.eb WEST)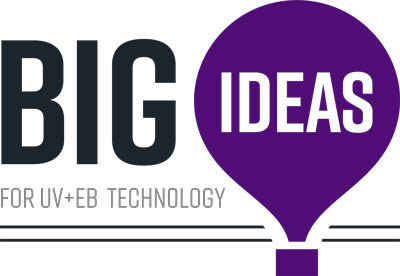 RadTech International North America will launch a new conference and exhibition to replace the regional uv.eb WEST event. The BIG IDEAS for UV+EB Technology Conference is set for March 19 and 20, 2019, at the Crowne Plaza in Redondo Beach, California. This event focuses on the big ideas in the global space for UV/EB technology and will include 3D printing, additive manufacturing, UV LED, printing, automotive, data-driven materials and more. BIG IDEAS will offer the industry a forum to discuss the future of UV and EB technologies while learning more about the applications and science that will enable developments two years, five years and ten years down the road. Additional details will be available soon at www.bigideasconference.com and www.radtech.org.
SAE Issues Call for Papers for 2019 World Congress Experience
The Society of Automotive Engineers (SAE) has issued a call for papers for the 2019 World Congress Experience at the Cabo Center in Detroit, Michigan. Abstracts may be submitted through September 4, 2018. Mary Ellen Rosenberger, BaySpring Solutions (formerly with Ford), and Chris Seubert, Ford Motor Company, will again co-chair the session. RadTech session information is as follows:
M401 – UV/EB Leading the Way for the Future of Automotive: Success in cure technologies attained through advances in photocurable materials, UV laser technology, lamp development, 3D computer imaging and the development of novel materials, processes and facilities significantly advances the efforts of energy reduction and vehicle lightweighting, resulting in improvements of reduced greenhouse gas emissions, manufacturing cycle time, small footprint manufacturing, speedy prototype development and additive manufacturing, all creating a revolution in manufacturing.
For a complete topic list, submission directions and deadlines, as well as more information about SAE's World Congress Experience, scheduled for April 9 through 11, 2019, visit http://wcx19.org/call-for-papers-presentations/.
RadTech Announces Dates and Location for Fall Member Meeting
RadTech is headed to downtown Cleveland, Ohio, for the 2018 Fall Member Meeting, scheduled for October 22 and 23 at Renaissance Cleveland Hotel. Guest speakers will soon be announced, and focus groups are planned for the following topics:
Automotive/Transportation: Following up on the conference session at the SAE World Congress in Detroit, the group will discuss areas of the automotive and transportation industries in which UV/EB technology will play a significant role over the next few years.
3D Printing: The conversation continues about new materials within the world of photopolymerization, additive manufacturing and 3D printing – and where RadTech can best play a role as a technology advocate. Where are the new areas in which UV-curable 3D printing will play a major role? Healthcare? Production parts?
Printing + Packaging: RadTech 2018 included several standing-room-only sessions and panel discussions that focused on UV/EB-curable technology for printing and packaging applications. The session will continue the discussion of strategies to spread the word about the technology in emerging markets, technical issues on the horizon and the printer's guide microsite.
UV LED: Discussions will center on current and future markets for UV LED, technical issues and ways for industry to further collaborate to drive the market for UV LED technology. The group will consider expansion to include disinfection applications for UV LED.
To suggest specific discussion topics, call RadTech at 240.497.1242 or visit the meeting website at http://www.radtech.org/more-calendar-of-events/item/94-radtech-fall-meeting-2018.
IUVA World Congress and Exhibition Calls for Abstracts
RadTech is partnering with the International Ultraviolet Association (IUVA) to organize sessions related to UV/EB curing technology at the 2019 IUVA World Congress & Exhibition, February 10 through 13, 2019, at the University of New South Wales in Sydney, Australia. The focus of this conference is to present recent advancements in technology and research addressing the environmental, health and treatment process challenges of today, as well as to discuss the current trends in UV regulations and new applications. RadTech members and others in the UV/EB curing community are encouraged to submit an abstract for consideration for the conference. Abstracts may be submitted through September 21, 2018. A full list of suggested topics is located at www.iuva.org/2019-WC-Call-for-Abstracts.
In Memoriam: Anthony Toussaint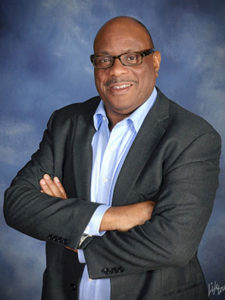 Anthony Toussaint – former RadTech board member and technical committee chair – passed away June 21, 2018. Toussaint earned his Ph.D. in chemistry/chemical engineering from University College London and an MBA from Northwestern University's Kellogg School of Management. He was an active member of the American Chemical Society and, in 2018, was elected chair of the Chicago Section. Toussaint was employed in research and development management at ICL Performance Products in Hammond, Indiana, and previously had worked at The Sherwin Williams Company, Sandoz Agro Inc., DSM Desotech/DSM Functional Materials and East-West University in Chicago. He was active in outreach and always ready to volunteer, serving as co-director and mentoring young people at a summer jobs program at Chicago's St. Sabina Employment Resource Center.