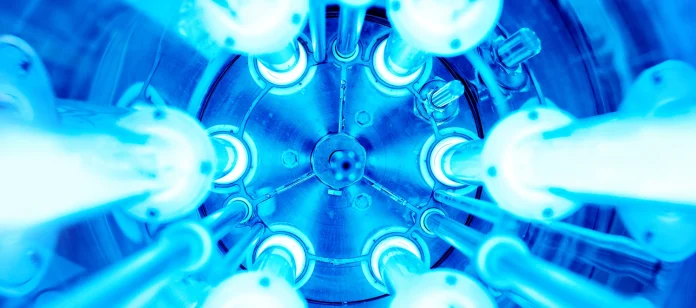 By Rita Loof, director of environmental affairs, RadTech
Ultraviolet (UV), electron beam (EB) and UV light emitting diodes (LED) technologies are used to cure or dry coatings, inks, adhesives and composites without the high levels of polluting emissions of traditional technologies. The technology is used in industries including automotive, printing and packaging, wood, electronics, plastics, aerospace and additive manufacturing/3D printing. As a pollution prevention technology, the process minimizes waste, saves energy and generally is considered more productive and safer to use than other processes. Therefore, it is a natural fit for air quality regulators at the federal, state and local level. But, regulatory policies are slow to change and the technology outpaces the regulatory process. Air pollution-related rules and regulations generally focus on reducing pollution via end-of-pipe controls (incinerators or afterburners) rather than preventing pollution in the first place. UV/EB/LED processes do not fit the traditional regulatory approach. RadTech recognized the dilemma early on and embarked on an education campaign to ensure a place for UV/EB/LED at the regulatory table.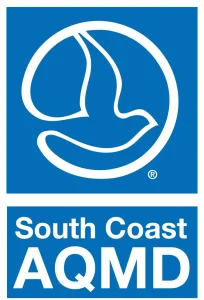 The South Coast Air Quality Management District (SCAQMD) is the air pollution control agency for all of Orange County and the urban portions of Los Angeles, Riverside and San Bernardino counties in California. According to the SCAQMD website, it is the second most populated urban area in the United States and one of the smoggiest. Perhaps just as important, the SCAQMD is considered a leader and model in the development of clean air regulations worldwide. Due to its air quality problems, SCAQMD constantly is adopting new air regulations and therefore is a key area of focus for the RadTech Environmental Health and Safety Committee.
UV/EB/LED: An answer to the clean air puzzle
Every three years, the SCAQMD submits a plan on how it proposes to achieve its air quality goals. In this plan, the District includes UV/EB/LED as a means to improve air quality. The SCAQMD's Air Quality Management Plan (AQMP) highlights UV/EB as a VOC "control measure." The technology was first included in the 1999 amendments and in the 2003 AQMP amendments. The 2007 plan states:
"Other advantages include the attainment of very high gloss levels, reduction of VOC emissions and solvent odors, and reduced energy consumption. UV and EB curing products can be used on virtually all substrates, from metal and wood to glass and plastic. Applications of UV- and EB-curing products are numerous and proliferating rapidly."
UV/EB/LED often is classified as a "control measure," much like a pollution control device – however, as demonstrated in the SCAQMD plan and in other literature (see for example www.radtech.org), the technology offers much more. Several years ago, SCAQMD offered RadTech a formal seat on the agency's AQMP Advisory Committee, which is held to this day.
Recently, the South Coast Air Quality Management District announced a proposal to consider UV/EB/LED technology as part of its current Air Quality Management Plan. The staff proposal lists "UV light, electron beam and light emitting diode cured materials."
This is the first time that LED is formally included in a regulatory document as only UV/EB had been listed in the past. SCAQMD announced it will be amending 15 different coatings rules as part of the AQMP development process.
UV/EB wins Clean Air Award

In an SCAQMD document, the agency determined that UV/EB materials "generate zero or very low VOC emissions." But, when RadTech originally applied for the award, SCAQMD rejected the application because there was no category for industry associations. The barrier was overcome by working to change the agency's process so that trade groups could be eligible for the award. As a result, in 2005, a Clean Air Award was presented to RadTech – the Association for UV and EB Technology from the SCAQMD in the category of "Advancement of Air Pollution Technology" in recognition of "exemplary leadership, innovation and foresight."
Subsequently, RadTech was honored to be selected by the SCAQMD as a member of the Clean Air Awards Nomination Review Committee. It has been very rewarding to see RadTech blaze the trail for industry organizations that combine economic growth and pollution prevention. RadTech has grown from not having a seat at the Clean Awards table to being asked to serve as a member of the selection committee – a true testament to the members' dedication and hard work.
California legislature and the City of Los Angeles recognize UV/EB
In addition to the SCAQMD award, RadTech also received recognition from the California State Assembly and City of Los Angeles for leadership in advancing UV and EB technology. "I applaud RadTech for their commitment to our environment. Their innovation has resulted in a fast-emerging technology that supports our efforts to prevent pollution, reduce waste and offer a safe technology," said Los Angeles Councilwoman and SCAQMD board member Jan Perry.
In 2019, the California State Senate formally adopted a resolution recognizing the many benefits of UV and EB technologies and the contributions of RadTech. RadTech sought the resolution to encourage UV/EB/LED technology as a pollution prevention strategy. The association pointed out that conversion to UV/EB/LED would reduce emissions of criteria pollutants and greenhouse gases. Since UV/EB is an energy efficient technology, energy savings would be achieved through its implementation. Furthermore, manufacturing jobs would be created and retained in California.
Senator Mike Morrell (R) representing the 23rd CA Senate District, covering portions of Riverside, San Bernardino and Los Angeles Counties, spearheaded the effort. The Senate resolution recognizes UV/EB technology as pollution prevention process which, unlike conventional technologies, emit little to no harmful emissions. The nature of the process is such that virtually no Volatile Organic Compounds (VOCs) or Hazardous Air Pollutants (HAPs) are generated. Additionally, UV/EB processes do not produce combustion contaminants such as NOx, SOx or greenhouse gases, which are heavily regulated in the State of California.
The proclamation acknowledges the "invaluable" contributions made by RadTech to the State of California and beyond, and also cites the association's ideals of community service. It commends RadTech for its "outstanding commitment to improving the environment and economy through its programs." RadTech strives to offer the benefits of UV/EB technology as a way to keep manufacturing operations in the United States, thereby creating jobs and helping the economy.
No need for permits
In order to help UV/EB customers reduce their regulatory burden, RadTech requested and obtained an exemption from permitting from the SCAQMD. The exemption generally applies to UV/EB operations with a Volatile Organic Compound (VOC) content of 50 grams/liter or less, which use solvents with a VOC content of 25 grams/liter or less. The exemption proved to be extremely beneficial to end users of UV/EB technology when environmental groups challenged the district's allowances for offsets which basically allowed permit applicants to accept a cap of 22 pounds per day (criteria pollutant emissions such as VOCs) in exchange for a waiver of the offset fees. While the dispute was underway, facilities subject to permitting requirements were required to pay to "offset" each pound of pollution, at roughly $18,000 per pound of VOC. Many facilities were not able to operate the equipment as the cost of offsetting the emissions proved to be cost prohibitive. This was not an issue for UV/EB processes as most were exempt from permitting. One printer testified to the SCAQMD board that he was "able to purchase three UV presses for his facility and double his workforce."
Less recordkeeping
At one point, daily records were required in the SCAQMD even for low VOC substances such as UV/EB. The SCAQMD now allows monthly rather than daily recordkeeping for UV/EB materials based on their negligible emissions. Businesses using ultraviolet and electron beam technology now receive a substantial benefit in Southern California, as the SCAQMD Board unanimously approved changes to its rules, exempting UV/EB materials from recordkeeping (less than 50 grams/liter at facilities with less than four tons per year emissions). Other materials in the SCAQMD still are subject to strict recordkeeping requirements, as the majority of impacted businesses must keep records on a daily basis, logging information and calculating Volatile Organic Compound (VOC) pollutant emissions for each material used at the facility.
SCAQMD chooses UV technology
Not only is SCAQMD providing regulatory benefits to UV/EB processes, but in 2005 the agency became a consumer of the technology. In fact, when first evaluating environmentally friendly, low volatile organic compound (VOC) coatings to refinish its outdoor patio benches, the South Coast Air Quality Management District (SCAQMD) of Southern California considered solely water-based coatings. The California sun and harsh environment posed a challenge for the waterborne technology, however, causing the coatings to fail after only a few months. At that point, SCAQMD staff sought alternatives which could endure the outdoor exposure and help the agency assess the feasibility of environmentally friendly architectural coatings. Ultraviolet coatings turned out to be such an alternative, offering not only a clean process, but a superior protective finish at reasonable cost.
According to SCAQMD, architectural coatings represent one of its largest emission source categories. "Over the years, through successive amendments to our architectural coatings regulation, we have managed to significantly reduce emissions from this source. However, there still is room for further emission reductions. We are searching for the ultra-low and zero VOC technology that will get us to the next step. Ultraviolet and electron beam technology can certainly play a significant role in helping us reach our clean air goals.
"While UV/EB technology has been quite successful in the manufacturing environment, we had not seen the same level of applicability in the architectural coatings area. Now we are looking quite favorably to the prospect of using UV/EB architectural coatings, which can result in significant emission reductions and benefit the environment. We are extremely interested because UV/EB resins will offer an additional compliance tool to manufacturers and end users of architectural coatings, enabling them to strike a balance between economic and environmental concerns. The fast curing capabilities of UV/EB can be an added bonus to both contractors and users," said SCAQMD staff.
The information in this article is only a small excerpt of the full content developed. The full article can be found online at www.uvebtechnology.com. A summary of additional topics included are as follows:
Graphic Arts
Adhesives Rule
Plastics, Glass and Leather Rule
Best Available Control Technology (BACT) Large Coatings and Solvent Rule
Polyester Resin Operations
Greenhouse Gas Emissions (CO2) and UV/EB
Title V Federal Operating Permit Program
UV/EB Included as a Strategy to Replace Chrome in Metal Finishing
Verifying Emissions of UV/EB Materials Got Easier with SCAQMD 2% Emission Factor
Wood Coatings Technology Assessment
UV/EB Viable Alternative to Toxics in Clean Communities Plan
Amnesty Rule
Test Method Policy
Marine Coatings
Policy Advisors to Regulators
SCAQMD Sponsorships
RadTech Urges SCAQMD and EPA to Update Guidelines
California Community Air Protection Program
Motor Vehicle Coatings
UV/EB/LED Exemption from CA's CTR Regulation
States Program
RadTech Advocates for UV/EB
What VIPs Say about UV/EB/LED