Lautenberg Chemical Safety for the 21st Century Act Becomes Law
The Frank R. Lautenberg Chemical Safety for the 21st Century Act overhauls the Toxic Substances Control Act (TSCA). The Lautenberg Act makes many significant changes to TSCA, including the following:
Requiring the US Environmental Protection Agency (US EPA) to evaluate chemicals (both new and existing) to determine whether they present an "unreasonable risk of injury to health or the environment under the conditions of use"
Prohibiting consideration of costs or other non-risks factors in chemical evaluations
Requiring consideration of potentially exposed or susceptible subpopulations in evaluating chemicals
Allowing chemical manufacturers to ask US EPA to evaluate a chemical
Giving US EPA the authority to issue administrative orders to require testing of chemical
Requiring US EPA to reduce the use of vertebrate animals in testing
Eliminating the "least burdensome" requirement for chemical regulations, making it easier for US EPA to restrict – or ban – chemicals
Preempting state chemical regulations under certain conditions
Limiting confidential business information (CBI) claims/allowing US EPA to share CBI with states
Allowing US EPA to charge higher fees for chemical reviews
RadTech hosted a webinar on this topic which has been archived at www.esf.edu.
Ozone Implementation Act
Earlier this year, 114th Congress passed H.R. 4775 – Ozone Standards Implementation Act (OSIA) of 2016. The bill amends the Clean Air Act by revising the National Ambient Air Quality Standards (NAAQS) program. It extends the deadline for states to submit designations to implement the 2015 ozone NAAQS until Oct. 26, 2024. In addition, the deadline for US EPA to designate state areas as attainment, nonattainment or unclassifiable areas with respect to the 2015 ozone NAAQS was extended to Oct. 26, 2025. The bill also changed the review cycle for criteria pollutant NAAQS from five years to 10 years.
US EPA Announces National Enforcement Initiatives
US EPA announced its National Enforcement Initiatives (NEIs) for fiscal years 2017 through 2019. The Agency added two relevant new enforcement initiatives and expanded one existing initiative. The first new enforcement initiative, "Reducing Risks of Accidental Releases at Industrial and Chemical Facilities," reduces the risk of catastrophic accidents at facilities that make, use and store extremely hazardous substances. This initiative dovetails with US EPA's proposed revisions to the Risk Management Rule under the Clean Air Act, which was published in the Federal Register on March 14, 2016.
With the second new enforcement initiative, "Keeping Industrial Pollutants Out of the Nation's Waters," US EPA will focus on wastewater discharges from chemical and metal manufacturing, mining and food processing facilities. Priorities will be driven by data submitted pursuant to Clean Water Act discharge permits and other sources. Learn more at www.epa.gov.
OSHA Updates Eye and Face Protection Standards in Final Rule
The Occupational Safety and Health Administration (OSHA) published a final rule that became effective on April 25, 2016, and updated requirements for personal protective equipment (PPE) for workers in general industry. The rule reflects current national consensus standards and ensures that workers can use up-to-date eye and face protection. It updates references in OSHA's Eye and Face Protection Standards to recognize the ANSI/ISEA Z87.1-2010, Occupational and Educational Personal Eye and Face Protection Devices, while deleting the outdated 1986 edition of that same national consensus standard. OSHA also is retaining the 2003 and 1989 (R-1998) versions of the ANSI standard already referenced in its standard.
In addition, the final rule updates the construction standard by deleting the 1968 version of the ANSI standard that was referenced and now includes the three ANSI standards referenced above to ensure consistency.
The rule can be found at www.federalregister.gov.

Doreen M. Monteleone, Ph.D.
Director of Sustainability & EHS Initiatives
RadTech International North America
doreen@radtech.org
---
News from the West Coast
Permit Streamlining for UV/EB
At a recent meeting of the South Coast Air Quality Management District (SCAQMD) board, several board members requested a report from staff regarding the status of the agency's permit application backlog. Shortly thereafter, the acting executive officer announced a reorganization of his executive staff to improve the agency's operational efficiency, as well as its responsiveness to community and regulated interests.
A newly appointed permitting chief led a meeting of the Permit Streamlining Task Force to get feedback from stakeholders and present proposed changes to make permitting more efficient.
Policy Explores Regulatory Certainty
The South Coast Air Quality Management District formed the "Ad Hoc Committee on Large Compliance Investments and Future Regulatory Certainty" to look for ways the agency can provide more regulatory certainty to the regulated community. The RadTech Association was asked to serve as an advisor to the committee. The project focuses on avoiding stranded assets for businesses complying with SCAQMD rules, reducing risks and increasing incentives for voluntary and required adoption of clean air technologies. Board members had expressed concern that the agency needs to be able to honor investments or compensate business owners if the rule changes. The issue of regulatory "taking" (a term derived from the just compensation clause of the Fifth Amendment of the US Constitution) is being considered. A recently released draft policy included various concepts such as:
Working with trade associations and industry groups to better understand the limitations of small and large businesses in acquiring and financing equipment.
Identifying and offering incentives for facility modernization for early replacement or retrofit of equipment. According to staff, incentives can minimize the upfront costs while accelerating the adoption of cleaner technologies. SCAQMD staff will explore funding opportunities, including the possible creation of grant and incentive programs, to help businesses adopt cleaner technology. In addition, SCAQMD staff will work with state and federal loan guarantee programs to ease financial constraints where possible.
Considering additional permit exemptions in SCAQMD Rule 219 for low-emitting equipment and processes.
BPA in California Update
Effective May 2016, changes to California's Proposition 65 will require businesses to provide warnings for products that expose Californians to "significant amounts" of Bisphenol-A (BPA). Proposition 65 was enacted in 1986, and it is the state's toxic chemical right-to-know law, listing approximately 800 chemicals. Last year, the state's Developmental and Reproductive Toxicant Identification Committee (a group of scientists appointed by the Governor) unanimously determined that BPA clearly was shown to cause female reproductive toxicity and added BPA to California's Proposition 65 list.
The American Chemistry Council said, "We strongly disagree with the DART-IC decision to list BPA under Proposition 65 as a female reproductive toxicant. The decision is not supported by the extensive scientific record presented to the committee and is completely contrary to explicit input provided by the US Food and Drug Administration (FDA). In April, FDA's acting chief scientist submitted a letter to the DART-IC stating that the results of FDA's own comprehensive research 'do not support BPA as a reproductive toxicant'." The organization filed a lawsuit in 2013 and obtained a court order to compel the state's Office of Environmental Health Hazard Assessment (OEHHA) to remove BPA from its Proposition 65 list. In 2014, a Sacramento County Superior Court judge ruled that the industry's opposition was "misinformed and confused."
BPA received an exception that allows generic warnings near cash registers rather than on the products themselves, but do not specifically tell consumers which products contain the chemical. The state's new warning reads as follows: "Many food and beverage cans have linings containing bisphenol A (BPA), a chemical known to the State of California to cause harm to the female reproductive system. Jar lids and bottle lids also may contain BPA. You can be exposed to BPA when you consume foods or beverages packaged in these containers."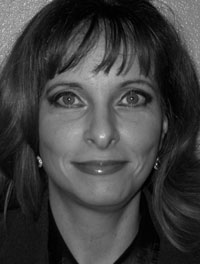 Rita Loof
Director of Regional Environmental Affairs
RadTech International North America
rita@radtech.org