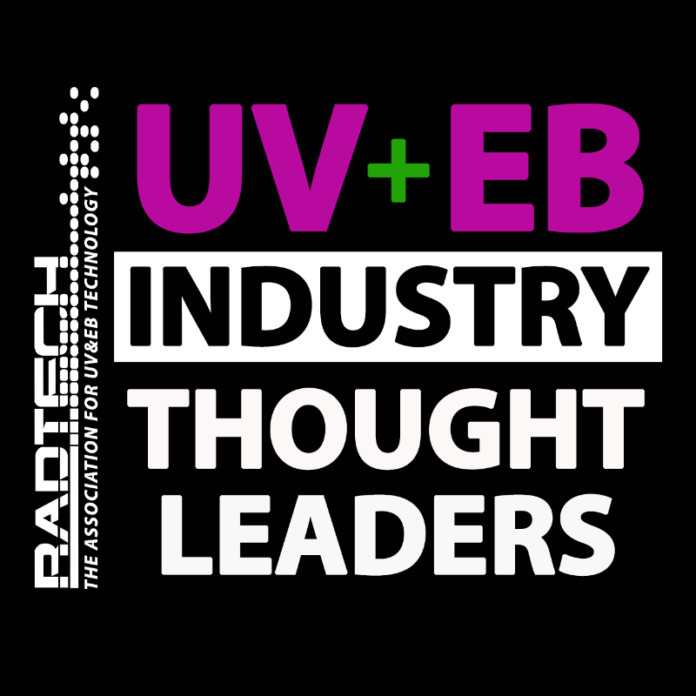 RadTech International North America, based in Chevy Chase, Maryland, has announced the first webinar in a new series that will focus on UV+EB industry thought leaders who will discuss interesting and inspiring topics related to the UV+EB industry. The first webinar, scheduled for Oct. 1, 2020, will feature Jason Rolland, SVP at Carbon as the speaker, and Aniruddh Khanna, senior process engineer at Applied Materials, as the moderator.
Title: How Additive Manufacturing Materials are Enabling Breakthroughs in a Quickly Evolving Biomedical Environment
Speaker: Jason Rolland, SVP, Carbon
Moderator: Aniruddh Khanna, Applied Materials
Time/date: 1-1:45 p.m. CT Thursday, Oct. 1, 2020
The global crisis caused by the COVID-19 pandemic is exposing vulnerabilities related to supply chains and what can happen when supply chains are not adaptable. Countries and companies are increasingly focused on modernizing supply chains to promote versatility and adaptability, and to enable distributed manufacturing so they can pivot to local-for-local production as and when it's needed.
Rolland will share insights into how Carbon is enabling medical device companies to quickly pivot in this time of crisis and deliver new and better products to market faster than before.