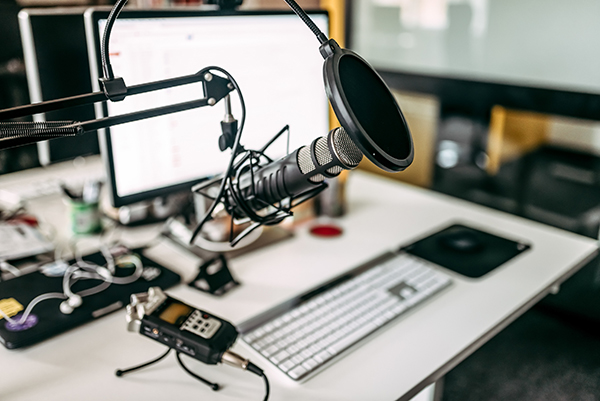 A just-released podcast from AMS Spectral UV, River Falls, Wisconsin, a Baldwin Technology Company, features two resident experts who highlight the many advantages of LED-UV for a cooler, cleaner cure in highly specific laboratory purposes and large-scale manufacturing use.
AMS Spectral UV manufactures high-power and versatile LED UV, UV, and IR systems used by many industries to cure or dry inks, coatings, finishes, treatments, adhesives and polymers.
AMS Spectral UV's Michael Derrick, director of key accounts, and Hans Ulland, executive vice president, AMS Spectral UV, provided their insights on the latest innovations and trends in LED-UV curing. As a pioneer in utilizing LED technology in UV, Ulland said the past several years have been interesting. The demands were great right away and the commercially available product was simply not available at the time. Working with all of its various suppliers, AMS focused its capabilities on becoming a world-class integrator of LED chips to the industrial businesses out in the marketplace.
Baldwin's new podcast series, "Unlocking Potential," which debuted in February, focuses on the latest trends, innovations and technologies in key industries, from packaging and converting to security printing, textile production and film extrusion.
Baldwin Technology Chief Marketing and IoT Officer Steve Metcalf, the featured guest in the premiere episode along with Baldwin Technology CCO Peter Hultberg, said the company is excited to introduce this new medium to bring ideas, insights and educative content to share with customers, partners and associates around the world. In a time when traditional tradeshows and conferences are being reimagined, podcasting provides a familiar platform where presenters can be conversational again.
For more information, visit amsspectraluv.com.