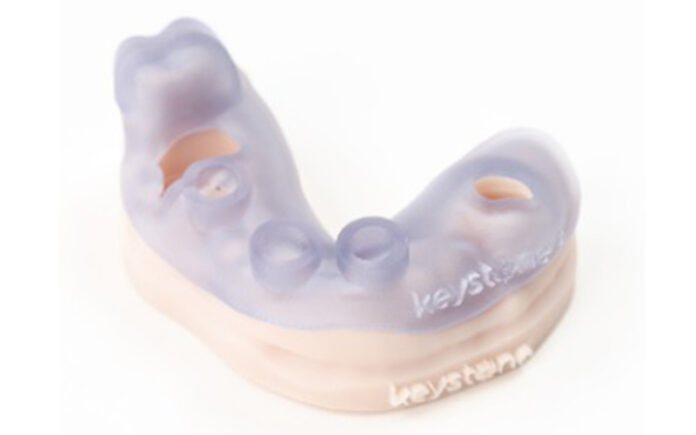 Carbon, Redwood, California, has announced another third-party resin in their dental material library, the KeyStone Industries KeyGuide. KeyGuide is an extremely strong FDA-cleared, biocompatible, photocurable Class I medical device resin intended for the manufacturing of surgical guides that allow doctors to stably place implants at a precise angle and depth.
The KeyGuide workflow with Carbon 3D printers drives significant efficiencies, enabling labs to print and post process approximately eight to 12 surgical guides in less than two hours, more than four times the typical throughput of milling processes, with a material cost per guide of less than $3.
For more information, visit www.carbon3d.com.