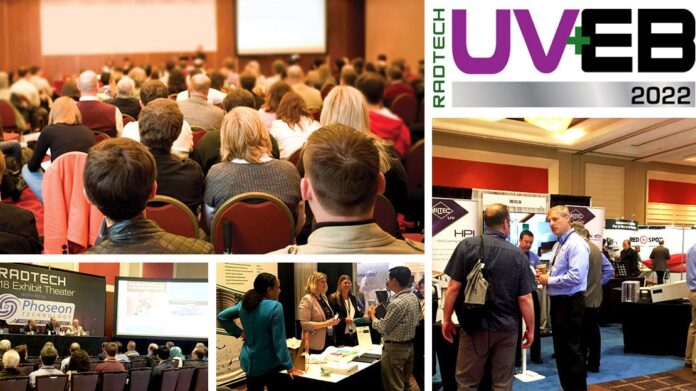 RadTech 2022 UV+EB Technology Expo and Conference, taking place May 10-12, 2022, at the Hyatt Regency Orlando in Orlando, Florida, has almost reached capacity for booth space.
Space is available on a first come, first serve basis. There is an online exhibit sales platform for RadTech 2022 that allows exhibitioners to review the open floor plan and select the booth space that they want. If a larger booth is needed, two 10 x 10s can be made into one larger booth. Booths in green are taken, those in purple are available and ones with a red X through them are on hold.
If you are a RadTech member, please email [email protected] for the code to receive a discount on your exhibition. For more information or to book a booth, visit www.radtech.org.