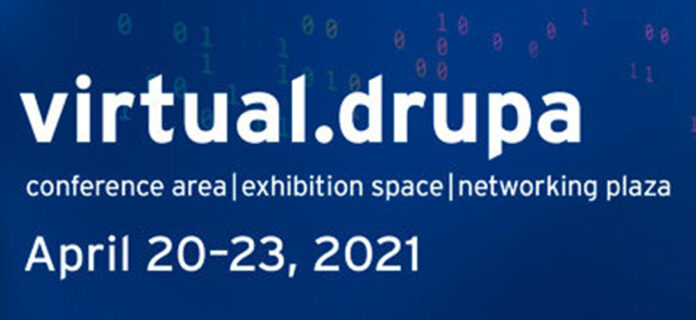 UK-based UV curing specialists GEW have announced the company's participation in next month's virtual.drupa, which will be taking place online from April 20-23. The four-day digital event was established in December 2020 by drupa organisers Messe Düsseldorf, at the same time as the in-person exhibition had to be canceled because of the ongoing coronavirus restrictions. The next in-person drupa show will take place as scheduled from May 28-June 7, 2024.
The organizers' vision for virtual.drupa is that it will give companies the opportunity to showcase themselves and their innovations virtually, as well as maintaining existing contacts and establishing new ones via the matchmaking feature. In addition, the conference schedule of the five drupa "hot spots" will provide key incentives and set the agenda for an online transfer of knowledge. For instance, international speakers from vertical markets will present success stories, outlining the future of the industry.
Robert Rae, managing director of sales at GEW, explains the company's philosophy on the growing number of virtual exhibitions: "We are keen to support the industry and to take a pioneering stance by actively participating in many of the stronger digital events. GEW has always maintained a very busy annual schedule of international exhibitions and conferences, and until a more normal schedule of events returns, we will invest in nurturing business through innovative online activities such as virtual.drupa."
For more information on virtual.drupa, visit https://virtual.drupa.com/.