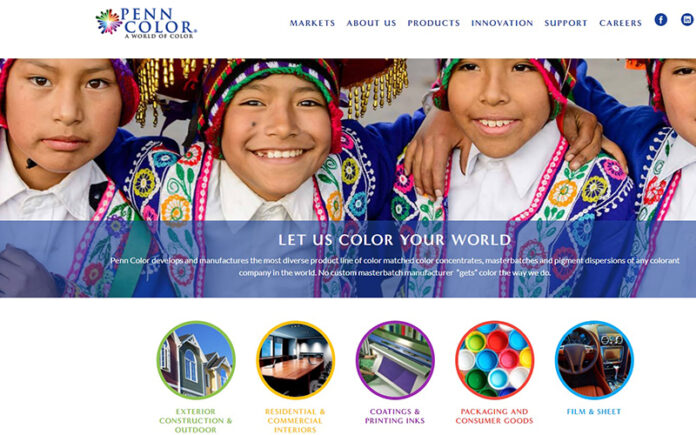 Penn Color, Inc., Doylestown, Pennsylvania, has announced plans to increase its presence in Asia. The plan includes several locations in Asia, with resources and capabilities in sales, marketing, customer support, manufacturing, R&D and product design.
The company provides custom color masterbatch products for thousands of applications, including packaging, building and construction, automotive and architectural coatings, communication, plastic sheets and fibers.
It also supplies additives, which add UV light protection to building and construction materials, light blocking abilities to packaging, light and oxygen barriers to dairy bottles, scratch resistance to surfaces, and many other applications.
For more information, visit www.penncolor.com.