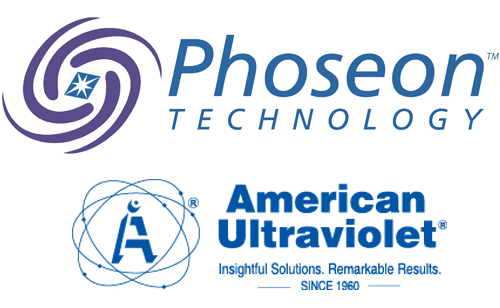 Phoseon Technology, Hillsboro, Oregon, is working with American Ultraviolet for the advancement of LED curing in all UV curing markets. With 80 combined years of arc, microwave and LED experience, the collection of knowledge and wide product selection will make upgrading easy.
LED is able to facilitate a more efficient manufacturing process resulting in increased throughput, more consistent production and less scrap. LED also contributes to a safer workplace and lower carbon footprint.
If a UV curing system is already in place, American Ultraviolet and Phoseon are available to identify and install the right solution. Both companies manufacture in the United States.
For more information, visit www.phoseon.com or www.americanultraviolet.com.