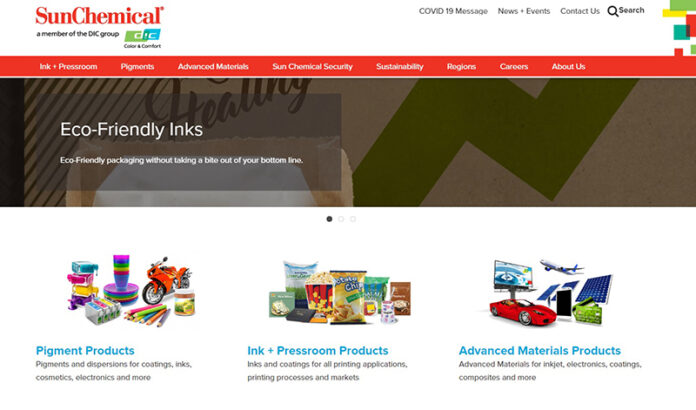 Sun Chemical, Parsippany, New Jersey, a producer of printing inks, coatings and supplies, pigments, polymers, liquid compounds, solid compounds and application materials, will increase prices across a broad portfolio of its packaging and commercial sheet-fed inks, coatings and adhesives in North America, effective March 15, 2021.
A combination of raw material shortages, including petrochemical, vegetable oils and derivatives, dramatically increased international freight transport costs and demand due to economic recovery are all contributing factors for the cost increases in Sun Chemical's raw material feedstocks.
Chris Parrilli, president of North American Inks, Sun Chemical, stated that these unprecedented dynamics have resulted in significant inflationary pressure that requires the company to raise prices to offset these costs. Sun Chemical will remain focused on supplying customers with best-in-class solutions.
As a leading ink supplier, Sun Chemical is working hard to mitigate rising costs by implementing internal improvement programs and by maintaining close communication with its suppliers and industry associations to ensure it is fully aligned to the latest procurement situation. Sun Chemical will communicate specific increases directly with its customers.
For more information, visit www.sunchemical.com.