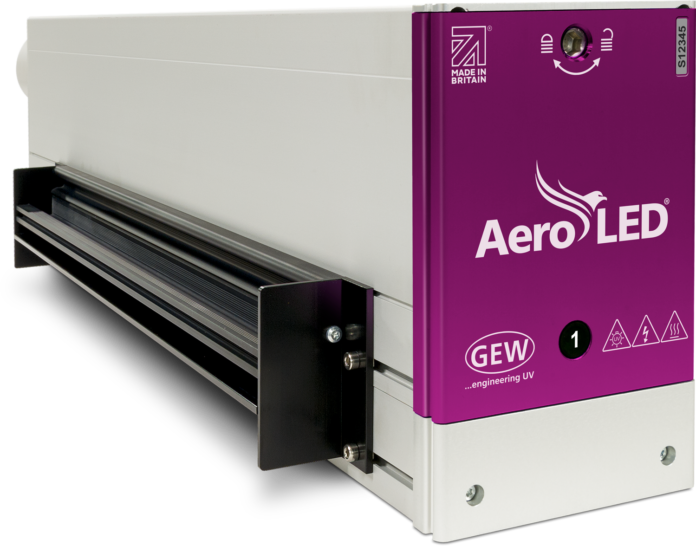 GEW, Crawley, West Sussex, United Kingdom, launched AeroLED, an air-cooled, high power UV LED System for full cure, printing, coating and converting applications up to 60 cm wide.
In an AeroLED system, the first significant innovation is in the air-cooling process. Cool, filtered air is distributed from a single centralized fan sited away from the press and exits through the UV lampheads, for quiet and reliable operation. The remote positioning of the fan avoids common problems caused by ink mist and dust ingress, while large air filters reduce the filter replacement cycle. There is no need for integrated fans or electronics in the individual lampheads, which eliminates the high-pitched noise and contamination issues that these bring.
AeroLED's efficient optical design enables the lowest energy usage of all GEW products. This delivers energy savings of typically 50-70%, when compared to a conventional UV arc system. As is the case with all new GEW UV products, AeroLED uses GEW's RHINO power supply and control range, for ultimate reliability with Industry 4.0 approved, IoT Remote Monitoring as standard.
For more information, visit www.gewuv.com.