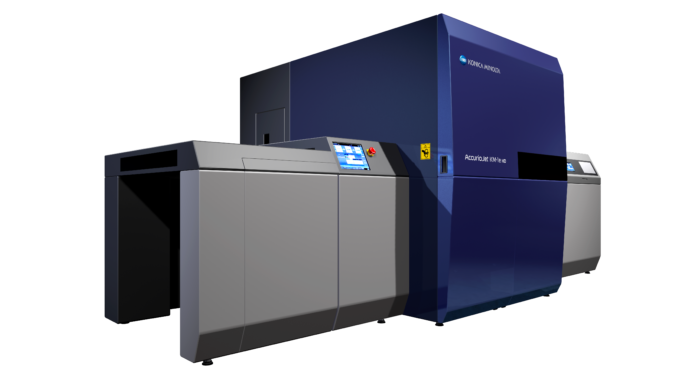 Konica Minolta Business Solutions U.S.A., Inc., Ramsey, New Jersey, announced the launch of its AccurioJet KM-1e High Definition (HD) model, an evolution of the AccurioJet KM-1e LED UV Inkjet Press that will contribute to further expanding Konica Minolta customers' businesses.
The AccurioJet KM-1e delivers 1200 x 1200 true DPI output. By incorporating new HD technology, improvements have been made to the quality of production for the AccurioJet KM-1e, which include the skin tones, uniformity of solid backgrounds and reproduction of textures.
Quantum Graphics, Eden Prairie, Minnesota, will be Konica Minolta's first customer in North America to implement the new HD technology. Quantum acquired its AccurioJet KM-1e LED UV Inkjet Press in 2021 with main drivers for the purchase being substrate flexibility, speed of changeover from job to job and the UV curing for synthetics.
For more information, visit www.kmbs.konicaminolta.us.