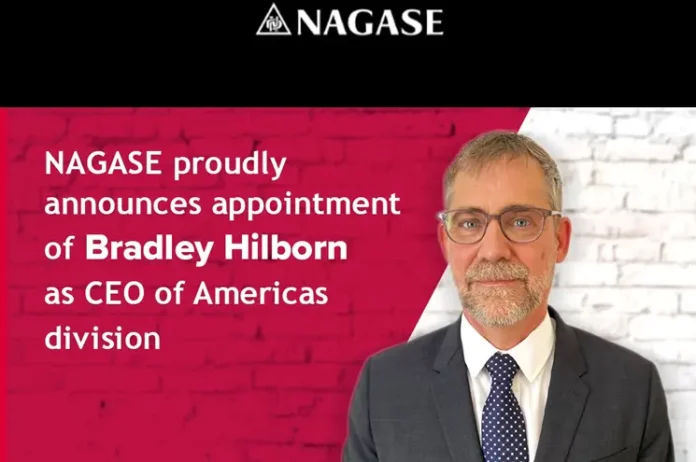 NAGASE, Kyoto, Japan, recently announced that Bradley Hilborn is the new CEO of its Americas division, Nagase Holdings America Corporation, located in New York, New York. Hilborn has been with the company for 21 years and was previously vice president of business strategy and planning at Nagase Holdings America. The appointment of Hilborn represents a milestone in NAGASE's history as the company expands its executive leadership team outside Japan.
The role is a forward-looking cultural change for the company, showcasing a commitment to globalizing the workforce of NAGASE, allowing nationals to make regional decisions for the company, and inspiring the potential career trajectories for employees.
In this position, Hilborn will emphasize value-added models in key areas such as research and development, market strategy, technical support and distribution. He seeks to use this model to serve customers and suppliers by streamlining services to help solve challenges under one roof.
For more information, visit www.nagaseamerica.com.