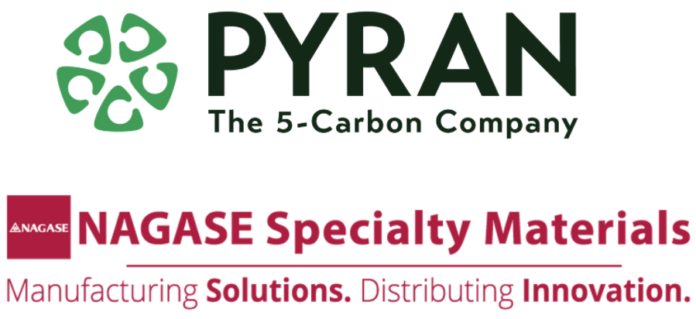 Pyran, Inc., Madison, Wisconsin, and NAGASE Specialty Materials (NSM), Itasca, Illinois, have partnered for the conversion of Pyran's bio-based 1,5-pentanediol (PDO) to renewable 1,5-pentanediol diacrylate (PDDA) and other acrylate and methacrylate derivatives.
NSM, a manufacturer of chemical technologies and distributor of specialty chemicals, will produce PDDA and other derivatives in the USA and will market them in North America and Europe. Pyran uses renewable feedstocks from crop resources, such as corn cobs, to make 1,5-pentanediol (PDO). This material enhances the performance of everyday products, such as paints, coatings, adhesives and more. The company's renewable 5-carbon products replace expensive, petroleum-based chemicals, which are limited in supply.
Pyran's renewable-based, on-purpose production will enable customers to expand their businesses with better performing and more sustainable products.
For more information, visit www.pyranco.com/contact.