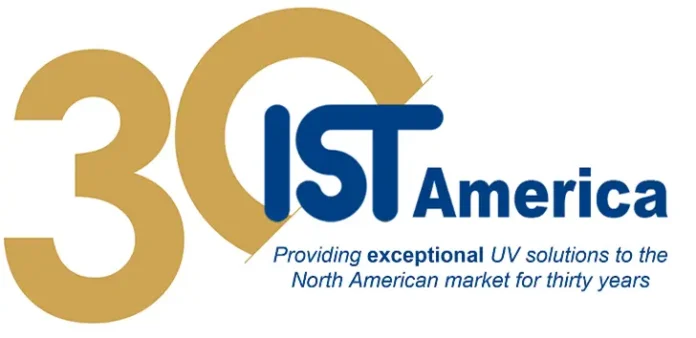 IST America, Shorewood, Illinois, has been selected as a UV curing system partner at Heidelberg's newly named Print Media Performance & Training Center in Kennesaw, Georgia.
The center opened its doors to the print media industry, customers, vendors, universities and trade associations earlier in the summer, reinforcing Heidelberg's longstanding commitment to fostering collaborative education and industry workforce training solutions.
The 30,000-square-foot Performance & Training Center is the largest print demonstration center in North America and is equipped with multiple Heidelberg printing platforms, including a Speedmaster CX 104-6+LX six-color press with fully integrated IST LampCure technology in both interdeck and end-of-press positions, in addition to a Speedmaster XL 106-8P+LX eight-color press with perfector. The XL 106 press has an IST LampCure end-of-press system installed in combination with Heidelberg Drystar LED UV in select interdeck positions, making it a Hybrid UV package.
The Performance & Training Center will host in-person and/or virtual demonstrations for equipment and software, showcasing Heidelberg's newest press and ancillary equipment technology.
For more information, visit www.ist-uv.com/en-us.