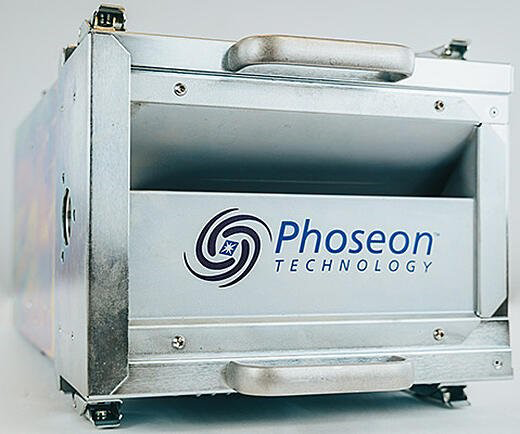 Phoseon Technology has introduced a new generation of UV LED curing system designed primarily for fiber and wire coating applications. Air-cooled and water-cooled lights sources are available depending on the application requirement.
Phoseon's Fiber Curing System consists of a high intensity UV LED light source, which cures the coatings protecting the glass fibers, along with a Fiber Reflector Unit (FRU) to direct the UV energy around the circumference of the fiber.
The UV LED light source and FRU are enclosed in an IP52 enclosure. LED technology drastically reduces energy consumption and significantly reduces work-piece surface temperature. UV LED curing uses a fine-tuned light source and proprietary optics that enable better process control. UV LED technology enables the curing process to be done faster and more efficiently with less waste.
For more information, visit www.phoseon.com.