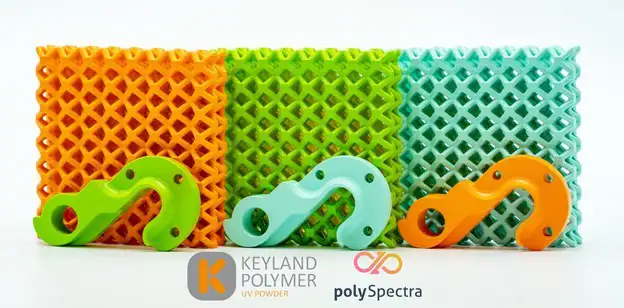 Keyland Polymer, Cleveland, Ohio, and polySpectra, Berkeley, California, announced a partnership to provide UVMax® powder coatings to COR Alpha 3D printed parts. This collaboration will enable the direct digital fabrication of end-use polymer components for a wide variety of applications.
The surface color and texture of the UVMax® coating can be tailored to make COR Alpha 3D printed parts indistinguishable from traditionally manufactured polymer products. The color-matching capabilities of Keyland, combined with the versatility of polySpectra's Cyclic Olefin Resin (COR) family of materials – now enable consumer and industrial brands to adopt a completely new approach to digital manufacturing.
For more information, visit www.polyspectra.com/keyland.