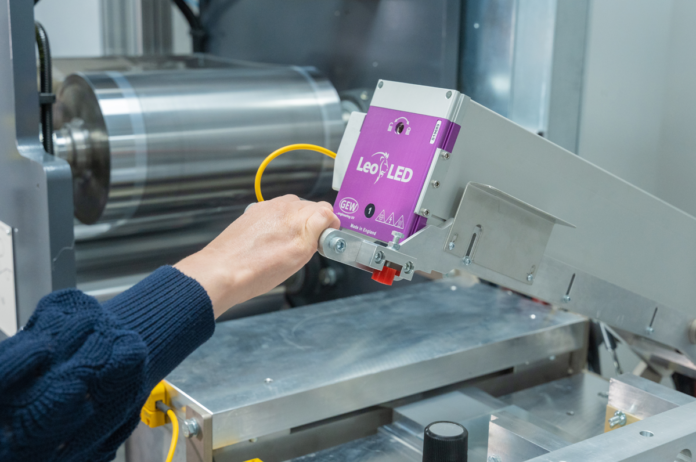 CondAlign, Oslo, Norway, presents its pilot roll-to-roll (R2R) system supplied by Emerson & Renwick, with an integral, dual lamp GEW LeoLED UV curing system which instantly cures the polymer coatings to fix the position of the aligned particles.
This is the second machine installed by CondAlign and it now enables them to offer its clients a low-volume interim production line for test materials. The machine is capable of producing up to 200 sq m per hour of finished film, sufficient to supply the customer with samples for qualification, prototyping and marketing activities. CondAlign works with a range of products to customers from several market segments. This can be electrically conductive tapes and substrates, as well as thermal-interface materials for the electronics industry, biocompatible films to the healthcare sector and membranes for gas and liquid separation.
The patented CondAlign process delivers a superior product that effectively replaces traditional Anisotropic Conductive Films (ACFs), as these tend to be heavier and less flexible, needing high temperature and pressure to bond to a surface.
For more information, visit www.condalign.com.