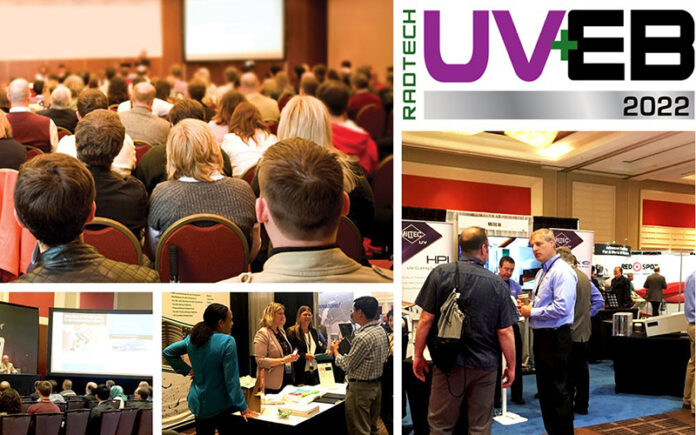 With a focus on formulations, sustainability and new material development for UV+EB applications, RadTech, the nonprofit for the advancement of UV+EB training and education, has announed the conference program for RadTech UV+EB Technology Expo and Conference 2022, May 9-12, 2022, at the Hyatt Regency Orlando in Orlando, Florida.
Enabling applications in printing and packaging, wood and building products, electronics and industrial coatings will be detailed at the event with key material, formulation and process considerations.
Two dedicated sessions on 3D printing/additive manufacturing will offer a deep dive into formulation, materials and post cure. The event also provides academic educational opportunities including a UV+EB basics course and "undergrad" and "graduate" level polymer chemistry; and a course on Design of Experiments. The RadLaunch Class of 2022 will be presented at the event, showcasing start-up companies and ideas for new UV+EB applications and materials.
To learn more, visit https://www.radtech2022.com/.
---
RadTech Exhibit Sales More Than 90% Sold Out
If you're planning on exhibiting at RadTech 2022 in May 2022 in Orlando, Florida, better act fast: Space is more than 90% sold out. There is an online exhibit sales platform for RadTech 2022 that allows businesses to review the open floor plan and select booth space. RadTech members can receive a discount on the exhibit fees. To learn more, visit https://www.radtech2022.com/.