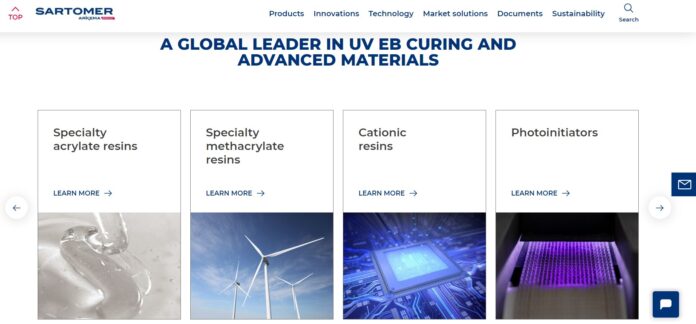 Sartomer, part of the coating solutions segment of Arkema, headquartered in Exton, Pennsylvania, has launched a new global site. A new interface offers information from Europe, Middle East and Africa (EMEA), The Americas and Asia.
The site makes it easy for users to discover global market solutions, innovations and sustainability strategy, as well as specialty resin, photoinitiator and additive product lines. Visitors can navigate deeper into products and resources within new regional hubs, with access to the latest generation of product finder tools.
These new product finders, available now across all three regions, are online product search tools that help formulators and chemists evaluate the best materials for applications. They offer technical, application and performance selection features, as well as thorough product comparison. The regional hubs also contain a large library of documents and recorded webinars.
For more information, visit www.sartomer.com.