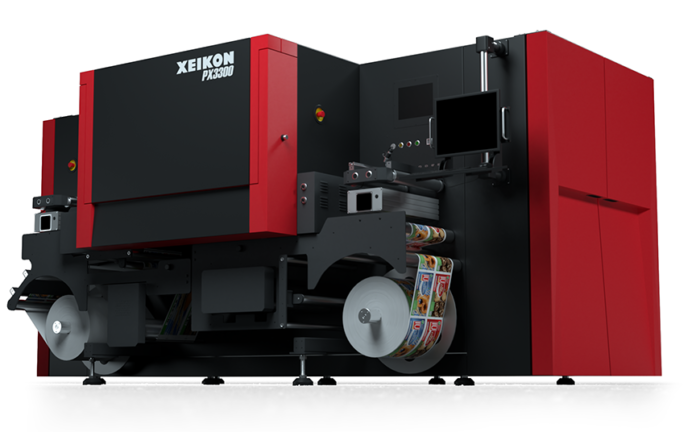 Xeikon America, Inc., Itasca, Illinois, has announced version 2.0 of its Panther UV inkjet technology with the launch of two new label presses: the Xeikon PX3300 and Xeikon PX2200. As the company's portfolio evolves along with advances in technology, the new presses, which replace the existing Xeikon PX3000 and XeikonPX2000, feature advancement in two areas – applications and building blocks – to digitalize print manufacturing.
The new Panther 2.0 series also offers new opportunities for label printers to expand their applications portfolio. Xeikon's new robust substrate handles technology feature a new splice table, web direction capability and cooled roller at the curing section. With the addition of two new presses, the Panther 2.0 series is now comprised of seven different UV inkjet presses.
This includes the Xeikon PX30000, available with six (CMYKOV) or eight (CMYKOV+WW) print stations. It will now be accompanied by the Xeikon PX2200, 220 mm wide, available with four or five print stations and the Xeikon PX3300, 330 mm, available in four and five print stations or HC-high capacity.
For more information, visit www.xeikon.com.