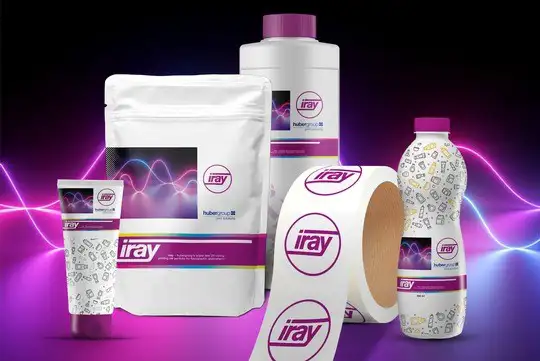 hubergroup Print Solutions, based in Kirchheim-Heimstetten, Germany, has relaunched its UV flexo portfolio to meet demand for UV flexo inks for safe food packaging and sophisticated non-food packaging, as well as labels.
In the course of the relaunch under the iray brand, the international printing ink specialist has further improved the performance of its products and also added primers, adhesives, low-migration printing inks and varnishes for food packaging to its portfolio.
The iray products cover a wide range of applications and are characterized by high scratch resistance, good adhesion, low odor values and high-yield inks. In addition, they are designed for fast printing and rapid finishing.
UV-curable flexographic inks and varnishes for food packaging are new in the portfolio of the printing ink specialist and meet the hubergroup's MGA (low migration and low odor) guidelines.
For more information, visit www.hubergroup.com.